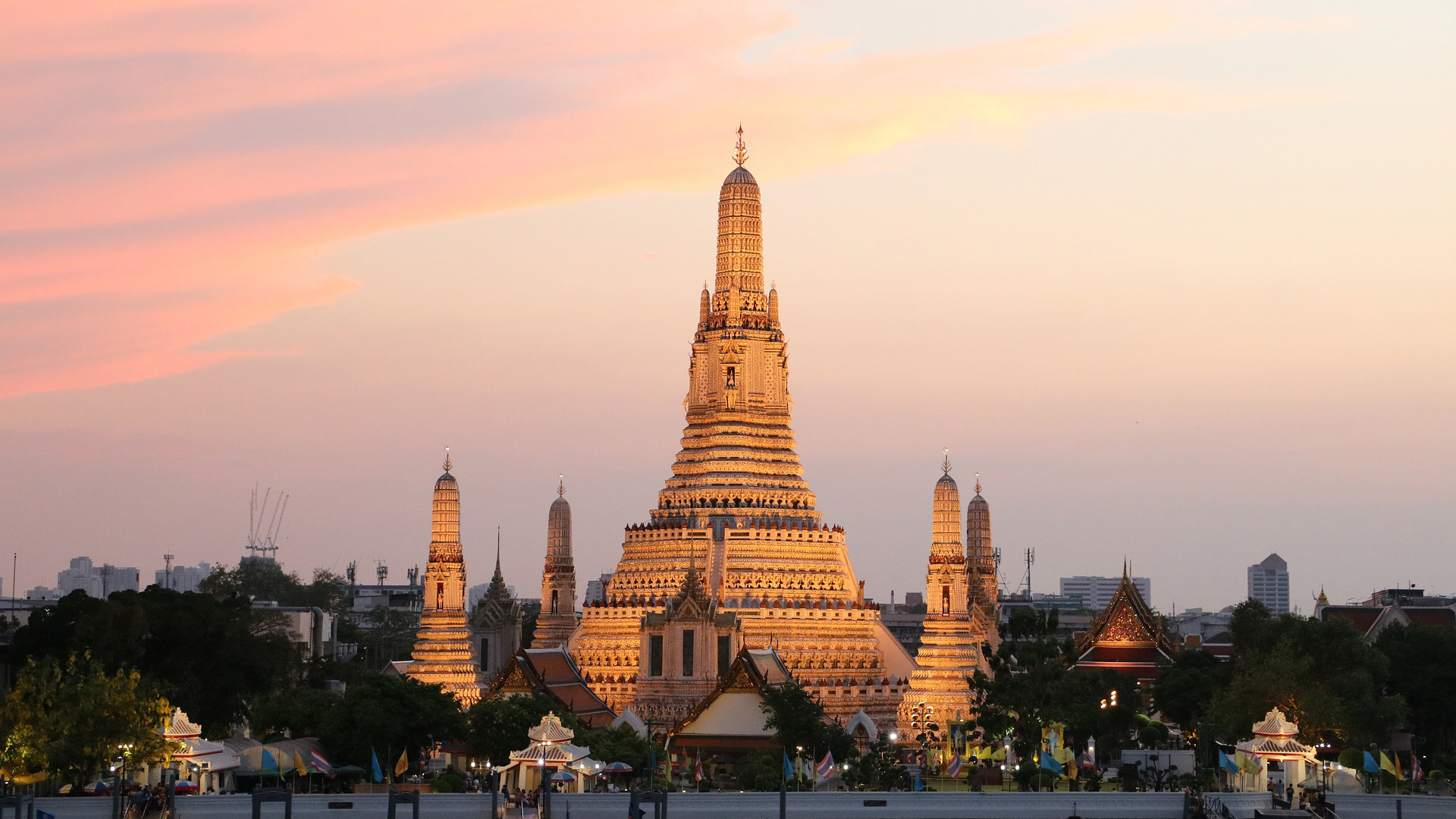 7 Days Bangkok incl. flight from Vienna
This is the quotation for your trip to Bangkok. Bangkok, the vibrant capital city of Thailand, is a captivating blend of ancient traditions and modern dynamism. Known as the "City of Angels," Bangkok is a bustling metropolis that never fails to dazzle visitors with its lively street markets, ornate temples, and bustling riverside. From the opulent Grand Palace and the iconic Wat Arun to the bustling street food stalls and luxurious shopping malls, Bangkok offers a diverse range of experiences for every traveler. The city's bustling streets are lined with tuk-tuks and skyscrapers, while its serene canals provide a glimpse into its historic past. With its rich cultural heritage, bustling nightlife, and delectable cuisine, Bangkok is a city that enthralls and leaves a lasting impression on all who visit.
---
Vienna International Airport (VIE)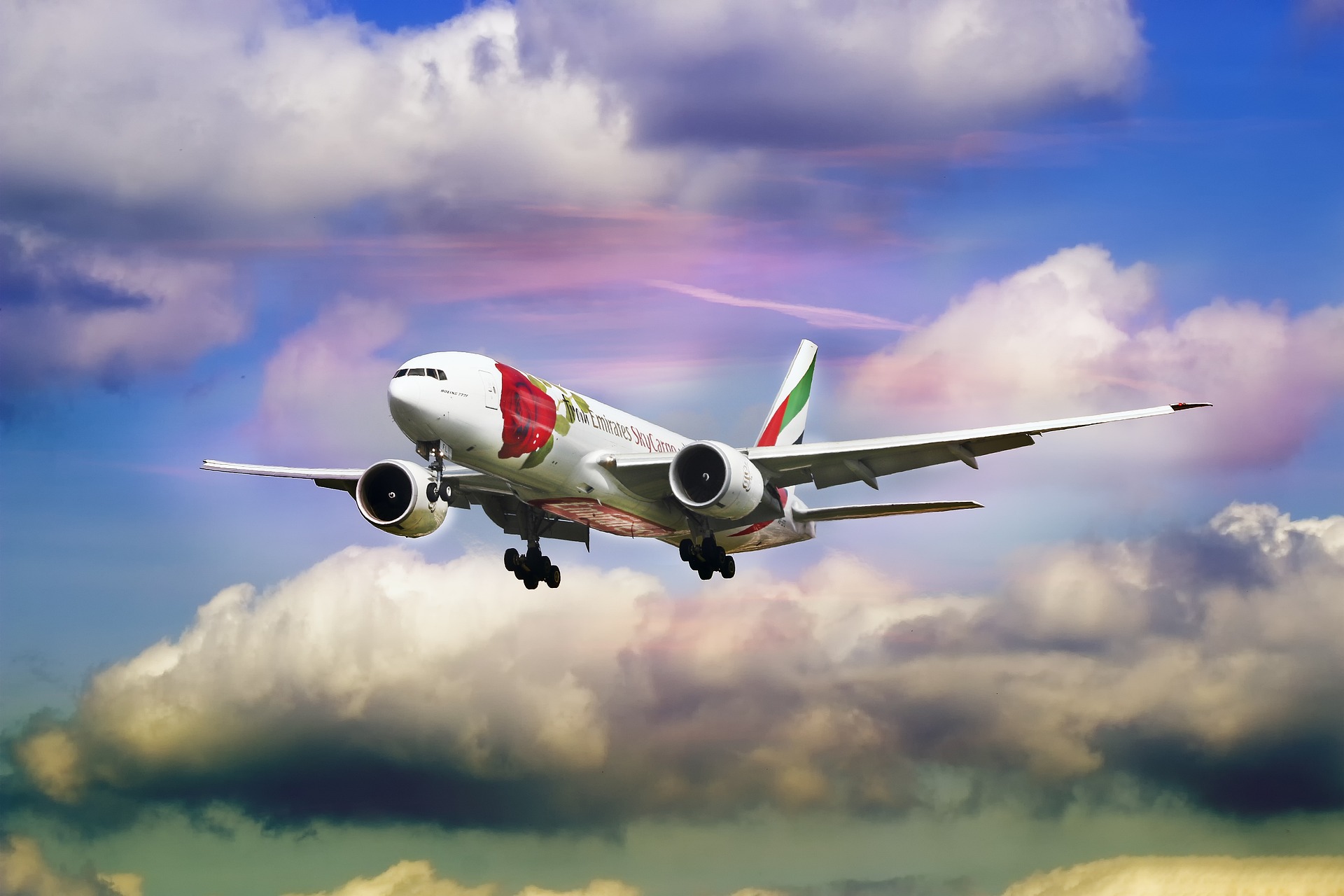 Vienna International Airport (VIE)
Vienna International Airport (VIE) - Dubai Airport (DBX)
Leaving for Bangkok at 8AM with stop-over in Dubai

Vienna International Airport, commonly known as Vienna Airport or Flughafen Wien-Schwechat, is the main international gateway to Austria's capital city, Vienna. As one of the busiest airports in Central Europe, it plays a crucial role in connecting Austria to destinations across the globe. Located approximately 18 kilometers southeast of Vienna's city center, the airport offers excellent transportation links, including various options for reaching the city, such as trains, buses, taxis, and rental cars. With modern facilities, numerous shopping and dining options, and a high level of passenger service, Vienna Airport ensures a pleasant and efficient travel experience for millions of passengers each year. Its strategic location, coupled with its status as a major hub for international flights, cements Vienna's position as a global travel destination and a key player in the European aviation network.
VIE - DBX
Sun 27 Aug 2023 at 22:40
Mon 28 Aug 2023 at 06:15
Emirates
126
Boeing 777-300ER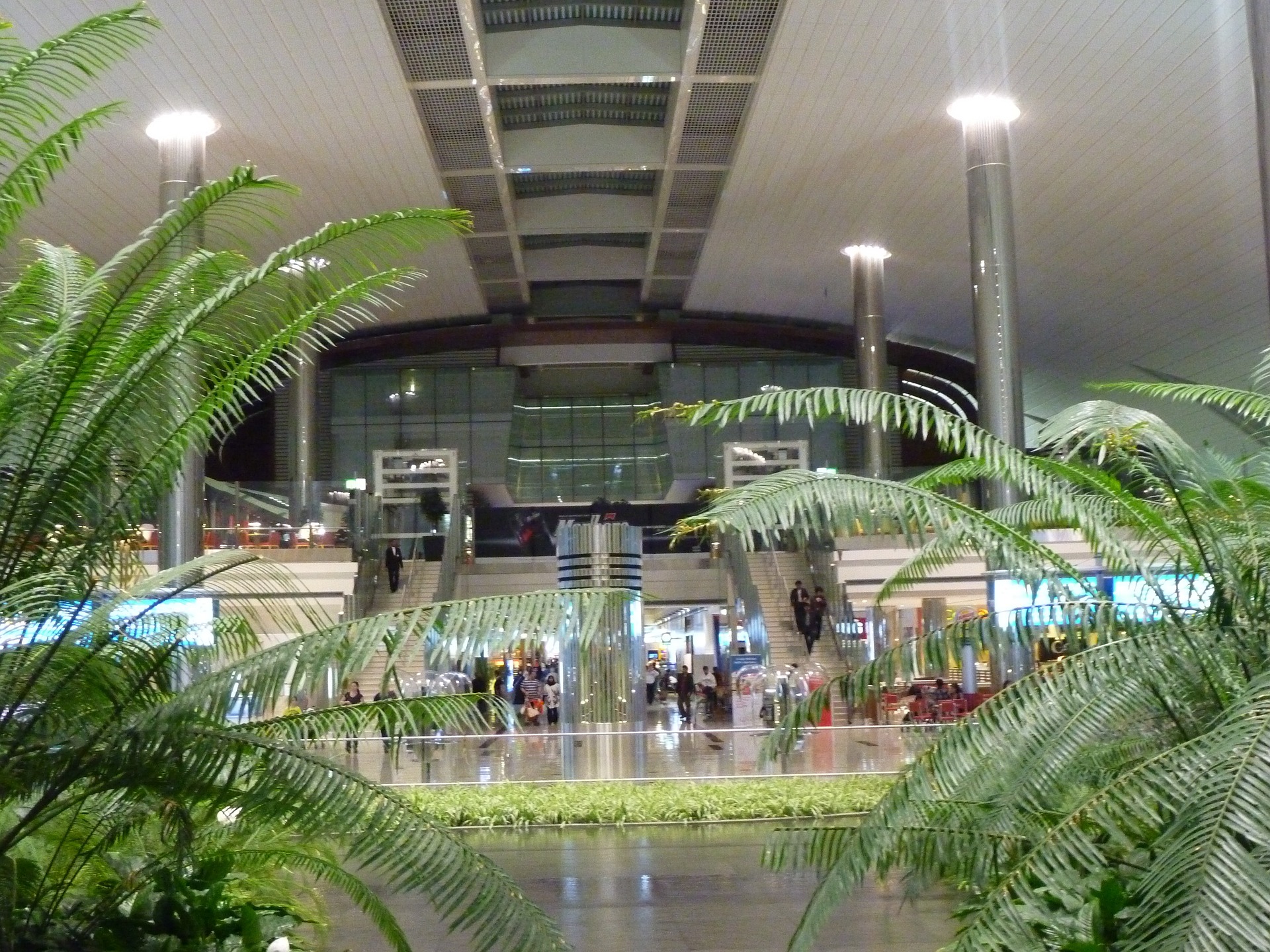 Dubai Airport (DBX)
Dubai Airport (DBX) - Bangkok Airport (BKK)
3H stop-over in Dubai

Dubai International Airport (DBX) is a world-renowned aviation hub situated in Dubai, United Arab Emirates. As one of the busiest and most modern airports globally, DBX stands as a testament to Dubai's grand vision and ambition. The airport's cutting-edge facilities, expansive terminals, and efficient services ensure a seamless travel experience for millions of passengers each year.

With an extensive network of airlines connecting to destinations across the globe, Dubai International Airport serves as a crucial transit point and a popular destination in its own right. Travelers are treated to a diverse array of duty-free shopping, fine dining options, and luxurious lounges that epitomize the city's opulent reputation. Complemented by the iconic Dubai skyline in the backdrop, DBX is more than just a transportation hub; it represents Dubai's commitment to excellence and its role as a global center for commerce, tourism, and innovation.
DBX - BKK
Tue 29 Aug 2023 at 09:40
Tue 29 Aug 2023 at 19:15
Emirates
372
Airbus A380-800 Passenger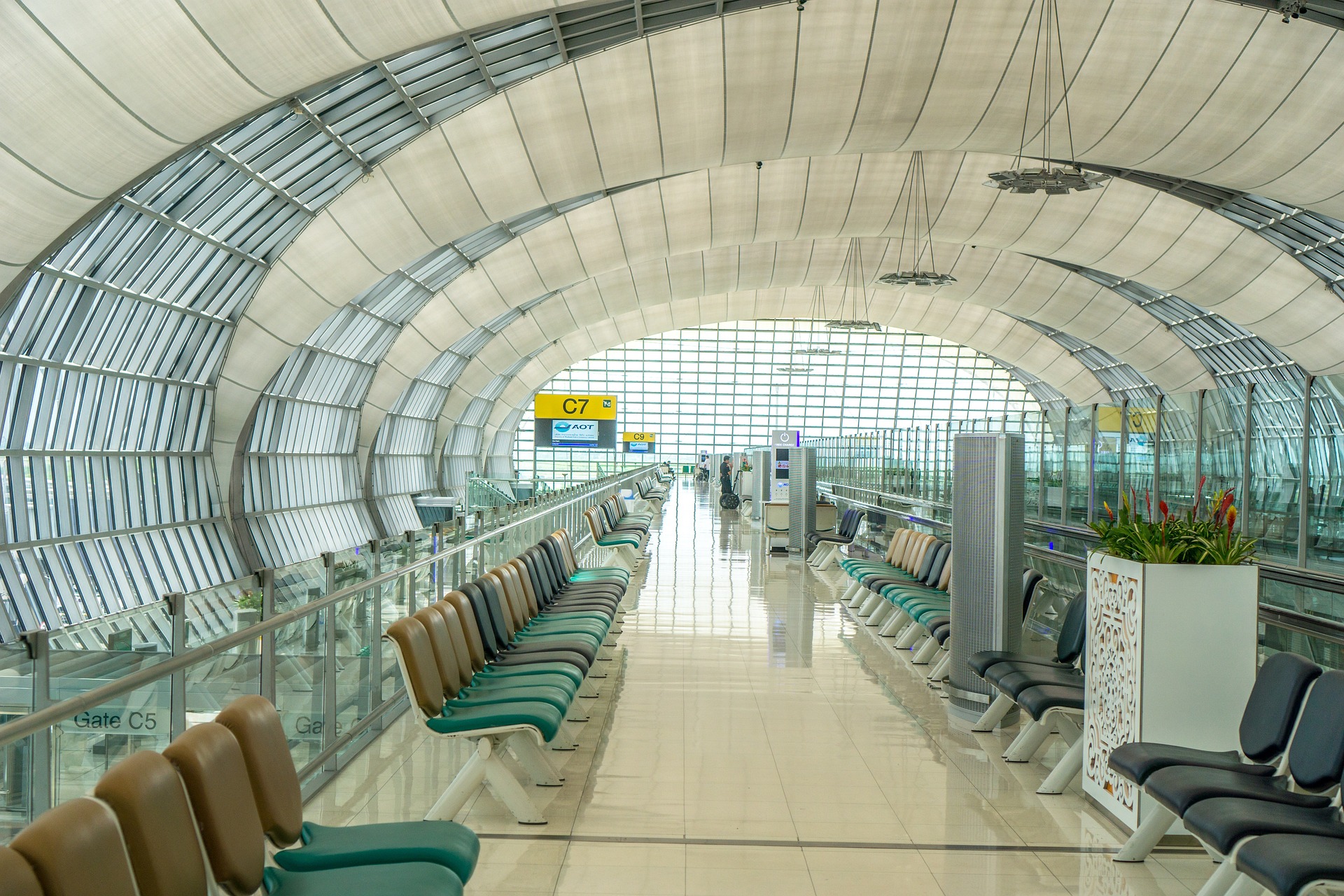 Bangkok Airport (BKK)
Bangkok Airport (BKK) - 693 ฉลองกรุง 1, 10520, Lat Krabang, Bangkok, Thailand
Suvarnabhumi Airport, located in Bangkok, Thailand, is an impressive and bustling aviation hub that serves as the country's main international gateway.

Inaugurated in 2006, the airport's name translates to "Golden Land," reflecting the nation's rich cultural heritage. Boasting a sprawling terminal building with striking modern architecture, Suvarnabhumi Airport can handle a vast number of passengers and aircraft, making it one of the busiest airports in Southeast Asia. It offers a wide array of amenities, including numerous dining and shopping options, lounges, and efficient transportation links to the city center.

As an essential travel hub connecting Thailand to the world, Suvarnabhumi Airport plays a pivotal role in fostering tourism and facilitating global connectivity in the region.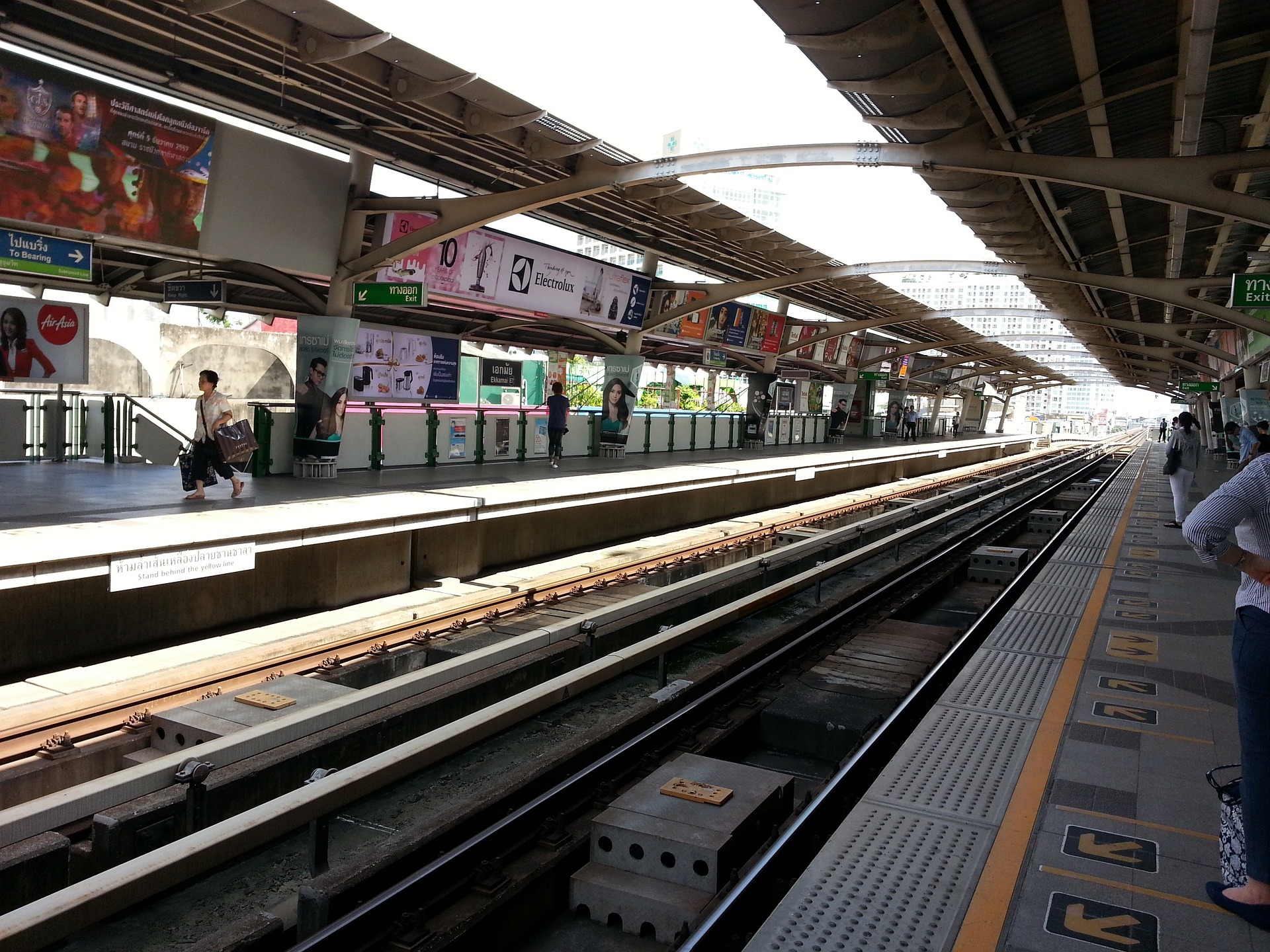 Phaya Thai BTS
Phaya Thai BTS - Evergreen Place Bangkok
Phaya Thai BTS is a prominent skytrain station in Bangkok, Thailand, serving as a major transportation hub for locals and tourists, connecting them to various key destinations within the city.

Take a tuktuk to your hotel, which is only 10 minutes from Phaya Thai.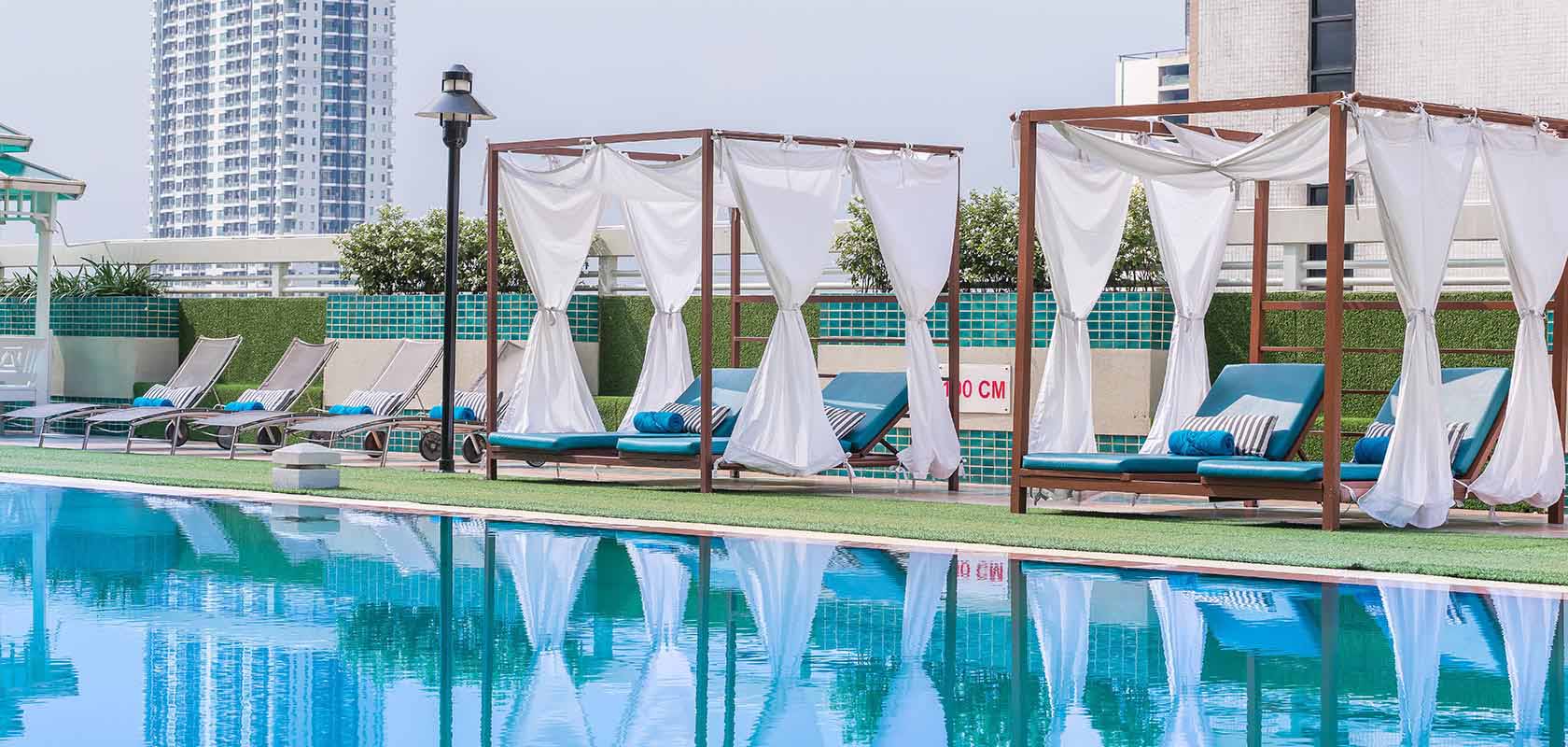 Evergreen Place Bangkok
You will be staying here for 7 days.

Evergreen Place Bangkok is a charming and inviting hotel nestled in the heart of bustling downtown Bangkok, Thailand. With its warm hospitality and modern comforts, the hotel offers a tranquil oasis amidst the vibrant cityscape.

Guests can indulge in spacious and elegantly appointed rooms, adorned with contemporary amenities, and enjoy picturesque views of the city skyline. The hotel's convenient location places it within walking distance to popular attractions, shopping districts, and the BTS skytrain station, making it an ideal base for exploring the city's cultural wonders and savoring its delectable cuisine. Whether relaxing by the rooftop pool, unwinding at the spa, or savoring authentic Thai delicacies at the on-site restaurant, Evergreen Place Bangkok provides an enriching experience for both business and leisure travelers alike.
This is not a real tour! This is a simple example of our route creator.
Inclusive:
all flights and transfers
hotel in Bangkok
breakfasts
Exclusive:
other meals and drinks
excursions
visa costs
Price: 1185€ p.p.
Buy now